Located in south-central Westchester County lies the city of White Plains New York. The downtown district of this commercial hub is only 7 miles east of the Hudson River and 7 miles northwest of Long Island Sound. Bounded by Scarsdale to the south, White Plains NY real estate is surrounded by Greenburgh to the west, North Castle to the north, and Harrison to the north and east. With close proximity to New York City, many commuters choose to buy White Plains real estate. With a population of nearly 60,000, the community continues to grow through commercial and residential development.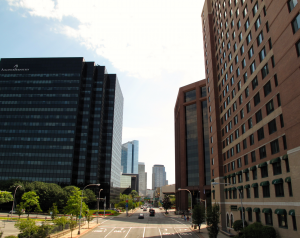 White Plains NY is known for being a top shopping destination in Westchester County. Downtown White Plains was developed in the early 20th Century with multiple large scale stores, some of which were the first of their size in the United States. With the expansion of motorways during the mid 20th Century, the area continued to grow. Today, White Plains New York has experienced many physical changes since its original conception, but it is still known as an ultimate shopping destination with stores like Neiman Marcus, Nordstrom, Bloomingdales, and Macy's, among over 1,000 other stores located in a total of four malls.
Today, another key characteristic of White Plains are the numerous businesses and world headquarters located in the area. This strongly stimulates the economy of White Plains and boosts White Plains NY real estate values. Other factors bringing buyers to White Plains include an award-winning school district, quality arts programs and events, an abundance of recreation, and fantastic entertainment options. With so many amenities, it is no wonder why White Plains has been named "One of the best places to live" by CNN Money. To view real estate in White Plains NY, use the search mapping tool below, or contact us today!