Tuckahoe NY is a village within the town of Eastchester in Westchester County. This desirable community of about 6,500 people is situated half way between Manhattan and White Plains. This creates an easy commute time for those working in the city. Tuckahoe real estate is bounded by Bronxville to the south, Yonkers to the west, and the town of Eastchester to the north and east. What was once a manufacturing community has now been turned into a bustling area with many revitalization projects taking way. Tuckahoe, originally a marble quarry mining town from the 1800s to 1930, is now an ideal suburban community that is attracting a multitude of buyers.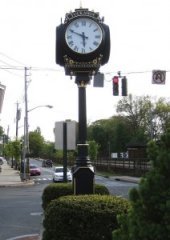 Tuckahoe NY is filled with amenities to satisfy residents, including two train stations that serve commuters, located at each end of the village. Much of the commercial activity is centered around these stations. Neighboring Crestwood (part of Yonkers and the location of the second train station) is sometimes referred to as part of the village of Tuckahoe as well. Because the community only occupies about one square mile, Tuckahoe is very walkable. The award winning main street near Tuckahoe real estate provides fine dining, a variety of retail shopping, and sought-after Tuckahoe NY apartments.
Tuckahoe real estate is served by two excellent school districts, and is in within close proximity to a great library and community center. There are also many parks, providing recreational fun. As this formerly industrial village turns into a redeveloped and highly convenient community, buyers are becoming more and more interested in what Tuckahoe has to offer. To view homes for sale Tuckahoe, use the mapping tool provided below. If you are interested in Tuckahoe, Bronxville, Eastchester, or any other Westchester County communities, please contact me today!