Scarsdale NY, a village in Westchester County, serves as one of the top and most highly regarded suburban communities of New York City. Only 24 miles north of the city, commuters have loved Scarsdale for decades. In addition, the village offers an abundance of suburban qualities and amenities. Scarsdale NY is governed solely by a village government and takes up a geographic space of 6.6 square miles. Though originally settled in 1701, the village gained a reputation as an affluent suburb during the mid 19th-Century. Consequently, Scarsdale saw rapid expansion during the 20th-Century. Today, Scarsdale NY real estate is some of the most desirable in the county of Westchester. For 2013, CNN Money ranked Scarsdale first in the nation for "Top Earning Towns" with a median annual income close to $300,000.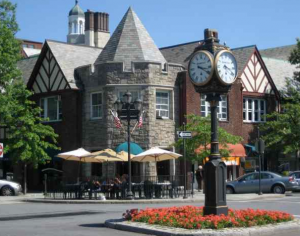 Perhaps one of the biggest drawing cards to homes for sale Scarsdale NY are the outstanding schools. Repeatedly, the award-winning Scarsdale Union Free School District ranks among the best. In 2012, 24/7 Wall Street ranked the district as the wealthiest school district in the United States. In addition to Scarsdale Middle School and Scarsdale High School, the district also operates five elementary schools – Edgewood, Fox Meadow, Greenacres, Heathcote, and Quaker Ridge, each broken down into a specific geographic area. The largest Scarsdale NY real estate tends to be in the Quaker Ridge and Heathcote school districts.
There are many things to do near Scarsdale. The downtown center boasts several shops, offices, and restaurants in addition to quality residential units. The area near Central Avenue is also very busy. Scarsdale NY is home to many parks as well. Homes for sale in Scarsdale range from Tudor revivals to stately Colonials mostly built in either the 1920s or 1930s. To view Scarsdale NY real estate, use the mapping search tool below, or contact us today!