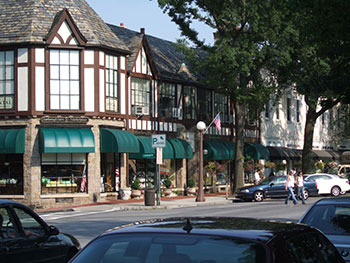 Located just 15 miles north of Midtown Manhattan, the village of Bronxville, located in the town of Eastchester, is a popular place among home buyers for several reasons. This small suburban community of nearly 6,500 boasts spectacular homes, many of which were built during the early 20th Century for some of the wealthiest families in New York. Upon entering the community, buyers will notice that the village has heavy English influence and that Bronxville NY real estate ranges from stately Tudors to spacious town homes. Pride of ownership is very evident in Bronxville, with lush, green lawns and established towering trees.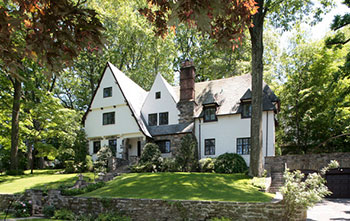 Those who purchase homes for sale Bronxville NY will immediately notice the close-knit community of residents. This can especially be seen in the Bronxville business district where residents shop at local boutiques, have lunches at quaint restaurants, and browse art galleries. Because the village is only one square mile in size, all of the houses for sale Bronxville NY are within walking distance to these amenities in the business district. With over 70 acres of parkland, Bronxville NY offers an abundance of recreational activity as well.
Education is important to those who live in Bronxville New York. The village boasts an award winning school district, two colleges, and the Bronxville Public Library, originally constructed in 1942, and has recently been remodeled with two added wings and 70% more total space.
For those interested in the preservation of history, a strong sense of community, and many nearby amenities, look no further than Bronxville NY real estate. From majestic churches to totally revitalized Victorians, the architecture in Bronxville is outstanding. To view homes for sale in Bronxville NY, use the mapping tool below. For more information about Bronxville, or any other Westchester County communities, contact us today!